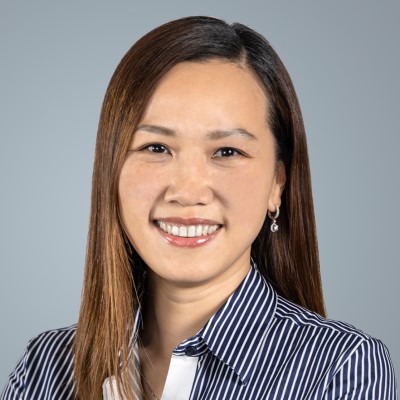 VP, International Supply Chain
During Sherry's 16 years at CarParts.com, she has held positions as a Buyer/Inventory Planner, Assistant Product Manager, Product Manager, Director of Purchasing, Senior Director of Purchasing, and finally VP, International Supply Chain.

Sherry was born, raised, and received her undergraduate education in Taiwan before making a major life change. With cultural, physical and language barriers in her way, Sherry boldly moved to the U.S. to land her first job. Her first role out of college was with CarParts.com, where she's rapidly risen through the ranks. With a knack for problem solving, Sherry was ready to dive deeper into her education, and was accepted to the prestigious Anderson School of Management at UCLA. While earning her MBA, Sherry remained in her role as Director of Purchasing at CarParts.com and upon graduating business school in 2015, she continued blazing her path to executive leadership at the company.

In the last two years, Sherry has been an integral part of CarParts.com's management team – given her expertise and focus on supply chain operations. As the world spun into panic in early 2020, Sherry was steadfast in her processes and relationships in the supply chain sector. This allowed CarParts.com to be almost entirely unaffected by supply chain disruptions, as she worked with her team to optimize logistics and quickly resolve problems. Her leadership and ability to manage a rocky global supply chain landscape is just another proof point to her resiliency and grit. Never missing a chance to give credit to the supply chain team she helped to build, Sherry embodies what it means to overcome any challenge – and she does it with wit, purpose, and a master plan. Sherry is a proud boy mom of two, and gives her very best, most present self to both her executive role at CarParts.com and her role as wife and mother.