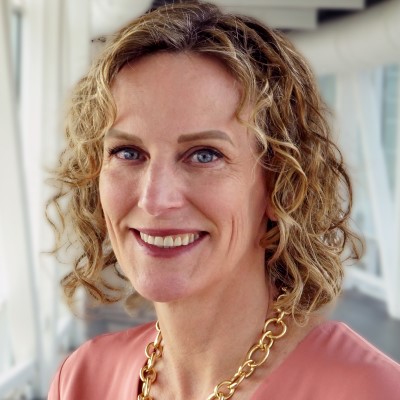 SVP, Chief Supply Chain Officer
Roxanne Flanagan is senior vice president, chief supply officer, for Walgreens. She assumed this role in December, 2021, and is responsible for leading the retail supply chain and inventory management.

Roxanne joined Walgreens as a management intern in 1993, and worked in a variety of store positions including pharmacist, pharmacy manager and store manager. In 2003 she was promoted to district manager, serving as a leader in the Minneapolis and Tampa areas, before her promotion to Vice President, Store Operations in Tennessee in 2007.

Roxanne moved to the Walgreens corporate office in 2009 to lead the Retail Hub, a team responsible for the design, build and execution of all pharmacy and retail programs. In 2016, she joined the supply chain division as the leader of distribution, transportation, inventory management and master data.

Most recently, Roxanne served as group vice president, asset protection and comprehensive loss, where she led the team focused on team member and customer health and safety, business continuity, systems and analytics support, enterprise security and the field teams for asset protection in retail and supply chain. She also served as the Business Lead for the Retail Finance Transformation program, leading development and ongoing implementation efforts.

Roxanne earned a bachelor's degree in pharmacy from Purdue University, a master of business administration degree from the University of Phoenix and a master of science degree in logistics, materials and supply chain management from Loyola University.