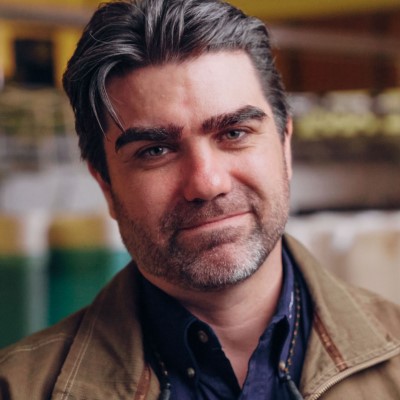 Senior Director of Sustainability
Roian Atwood is the Senior Director of Sustainability for the Tractor Supply Company. Atwood leads sustainability strategy on carbon reduction and other environmental goals while working cross functionally to accelerate Tractor Supply's journey as a good corporate citizen.

With twenty years' experience as a sustainability practitioner, Roian has a track record of managing a diverse set of projects and leading teams into an action-oriented, results driven approach to corporate sustainability and the creation of sustainable products and supply chains. He has worked for a variety of footwear and apparel companies including American Apparel, Etnies, Thirty-two, Wrangler and Lee. Roian also spent several years as a consultant with Pure Strategies having the opportunity to provide support for Annie's Mac & Cheese, Radio Flyer, and Walmart on supply chain engagement, product scorecards and sustainability goal management.

Atwood's undergraduate work was in Complex Systems at Naropa University, and he holds a Master of Environmental Management degree from the Nicholas School of the Environment at Duke University. He is also an Executive-in-Residence and Lecturer at Wake Forest University's Sustainability Graduate Program where he most recently co-authored a paper in partnership with the Meridian Institute and The Sustainability Consortium called The Efficacy and Value Generated from Sustainable Cotton Initiatives in the United States. Roian also servers on the US Cotton Board.

An avid outdoorsman and amateur agroecologist, Atwood lives in Greensboro, North Carolina with his wife, Pam, and three dogs.