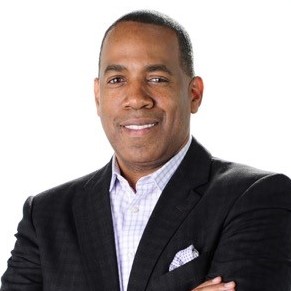 Senior Director, Adult Workforce Development
Urban League of Greater Cleveland
Goren Dillard is a business development and communications executive represents, promotes and positions organizations for growth and engagement opportunity. His work experiences include economic development, community engagement, outreach and cultivation strategies to drive value and sustainable business relationships.

He builds and manages workforce programming and partnerships for the Urban League of Greater Cleveland as Senior Director of Adult Workforce Development. During his tenure he has expanded staffing and capacity and strengthened employer retention with virtual training, automated data insights and interactive mobile delivery platforms to service diverse targeted populations. He is a Winter 2020 graduate of Cleveland Civic Leadership Institute and serves on Greater Cleveland Partnership's Advisory Board for Construction Diversity & Inclusion. He serves on the board of Manufacturing Works, a trade association of manufacturing employers. He consults on change management, workforce development and diversity equity and inclusion projects for talent pipeline development. He is passionate about virtual engagement, interactive video training tutorials and mobile delivery platforms.

Dillard's career has included leadership positions in both public and private sectors. He has executed strategic roadmaps to build commercial growth opportunities for brands such as Viacom/BET Networks, CBS, and Xerox. During his tenure with the NNPA Black Press of America, he led the 200 - member national trade association's transition from traditional to digital media for publishers to expand audience footprints and increase small business revenue streams in local markets.

Dillard holds a BA in Government from Georgetown University and an MS in Positive Organization Development and Change Management from Weatherhead School of Management, Case Western Reserve University. He enjoys family, friends, movies, sports, travel and holiday activities.