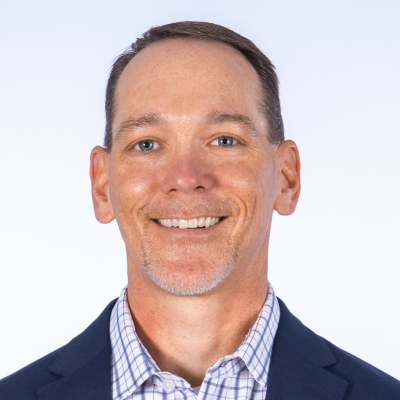 Vice President & Chief Sustainability Officer
PepsiCo Foods North America
David V. Allen is currently the Vice President and Chief Sustainability Officer for PepsiCo Foods North America (PFNA), which includes Frito-Lay North America (FLNA) and Quaker Foods North America (QFNA).

In this role, David is responsible for helping PFNA execute its sustainability vision of building a more sustainable food system and reducing environmental impact. The company's pep+ (PepsiCo Positive) sustainability commitments span three key pillars: Positive Agriculture, Positive Value Chain, and Positive Choices.

David began his career with PepsiCo as an engineer in 1996. Over the next 20 years, he held various field manufacturing and distribution leadership roles across multiple locations, giving him significant breadth and depth of supply chain experience. Prior to his current role, David served as the Senior Director of Quality and Food Safety for PFNA.

David holds a Bachelor of Science degree in Mechanical Engineering from Texas A&M University.